J.T. Tuimoloau, 247's top high school football prospect in the country, hasn't yet made his decision on where to play college ball. The 6'4, 277 high school senior hails from Sammamish, Washington, and has received offers from local schools like Washington and Oregon, as well as traditional powerhouses Alabama, Ohio State, and USC. But which school will he choose? 

If you look at recent trends, Oregon is at a disadvantage. Recruiting research done by Conor McQuiston shows that since 2017, none of the top 25 recruits from the Seattle area have attended the University of Oregon. Oregon recently landed Kayvon Thibodeaux, 2019s top rated national prospect. He was also a D-Lineman, so the Oregon recruiters can use the same pitch, and hope it works again. 

The University of Washington is very local, just a couple of miles away, but historically their program doesn't have the same sway as USC, Oregon, Ohio State, and Alabama. Washington has already signed one of the best quarterback prospects in the nation in Sam Huard, signing Tuimoloau might give Washington the best recruiting class in the history of the program. Maybe Tuimoloau would like to give the hometown Huskies that kind of boost, but for Washington, it seems a little too good to be true. 

USC seems like it's at a big disadvantage, they aren't super local, and they aren't the level of program that Alabama and Ohio State are. It seems like USC would be the least likely choice of Tuimoloau's top 5 schools. 

Alabama already has the best recruiting class in the country. Having Nick Saban show up and tell you he wants you on the team is almost impossible to turn down. Coming off a convincing National Championship win vs Ohio State, another team that Tuimoloau is considering, their recruiting power is even stronger. Tuimoloau is so good that he would rank as Alabama's 5th best recruit of all time, according to 247. Players that start at Alabama also get drafted into the NFL at a higher rate than any other college, by far. With Christian Barmore leaving for the NFL, Tuimoloau could see substantial playing time for the tide right away. It will be a very enticing option.

Ohio State is the current favorite to land Tuimoloau. They've already signed his good friend, the wide receiver Emeka Egbuka. Egbuka said that he's calling Tuimoloau, trying to convince him to join him in Columbus. The reason why Tuimoloau hasn't announced his intentions yet is that he hasn't visited OSU. Six 247 experts all agree that he's probably going to land at Ohio State. The program is fantastic, his friend is there, and they'll have a chance to be the last team that gets to talk to him before he makes his final decision. All the odds seem to be in their favor. Ohio State has a great track record of developing defensive line talent. Two of the NFL's best young pass rushers, Nick Bosa and Chase Young, were Buckeyes. Tuimoloau would try to continue that run and cement Ohio State as defensive line U.
Subscribe To Our Weekly Newsletter
No spam, notifications only about new products, updates.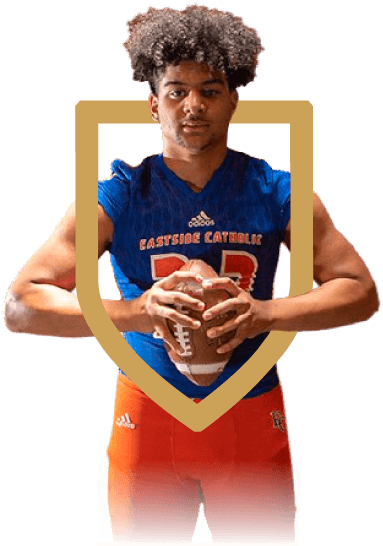 J.T. Tuimoloau, 247's top high school football prospect in the country, hasn't yet made his decision on where to play college ball. The 6'4, 277